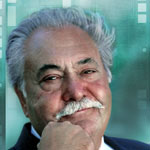 PASQUALE PISTORIO - Honorary Chairman STMicroelectronics
Pasquale Pistorio graduated in 1963 in Electrical Engineering from the Polytechnic of Turin with a Degree in Electronics. He began his career as a salesman for Motorola products and in 1967 he joined Motorola in Italy, rising through the ranks to become Director of International Marketing in July 1977, based in Phoenix, Arizona. At the same time, he was appointed Vice President of Motorola Corporation and soon after, in November 1978, he was promoted to General Manager of Motorola's International Semiconductor Division, responsible for design, manufacturing and marketing activities for all regions outside of the United States...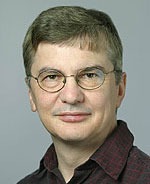 NAPOLEONE FERRARA - Biologo molecolare
Da "La Repubblica", 21/3/2003
Usa, farmaco della speranza che ferma le cellule tumorali. L'avastin ha superato tutti i test clinici allungando la vita dei malati di 16 mesi

I medici americani la definiscono "un'avanzata cruciale" nella lotta contro il cancro. La nuova cura del tumore all'intestino, che arresta le cellule cancerogene privandole di sangue, ha superato con successo pochi giorni fa la prova definitiva dei test clinici. Il farmaco si chiama Avastin ed č stato messo a punto dalla Genentech, azienda biotecnologica di San Francisco. Ma dietro c'č la tenacia di uno scienziato i

taliano, Napoleone Ferrara, che da 15 anni in California si č dedicato a questa ricerca...